Hello alll..

Well apparently I'm not dead... well not yet anyways..

Whats been happening with me? Where have I been??
Well I've been flat out with work, adn birthdays and getting a house together so sadly LJ had to take a back seat for a little while...
*checks last time she properly updated*
Wow may huh?? thats a while ago.. lol

Lets see whats happened since then:

June: sick lots this month, and went to a couple of 21st... thats all I can remember, oh, and a work function that I got absolutely shattered at - SO MUCH FUN!!!

July: Wow - big month... went to the Gold Coast and met Danny's family.. His dad died when he was 3, so his serbian aunt and uncle were like parents to him when he was littler.. also met his mums bro.. his uncle goran and Aunty Suzie live about 3mins drive from Jupiters Casino, so we spent 2 nights there, and his other unlce, scott lives at Currumbin beach, so we went there a for couple of days too
Spent a day in Gold Coast hospital... it was so hot up there that I was getting HUGE, HUGE nosebleeds that wouldn't stop, so I had to get my nose cauterised = ouchies... went to movie world and the billabong factory outlets...
was much fun
stayed with my grandma in grafton on the way home, and discovered Danny is severly allergic to cats :(

August: MY BIRTHDAY!!!! Yup, I turned 21 this month!!!
Also went to a number of 21st this month as well.... brian can't remember much of any of them :)

September: well thats today... Am off this afternoon to go to Laser skirmish aobut 40mins away.. Staff Club has organised it - 4 games, unlimited ammo, full camo geart, and really big guns!! Can't frigign wait!!
pics pics pics pics pics pics

Beach-ness - Burliegh Heads I think - THIS IS WINTER PEOPLE!!!!!
Currumbin
Danny and his Cousins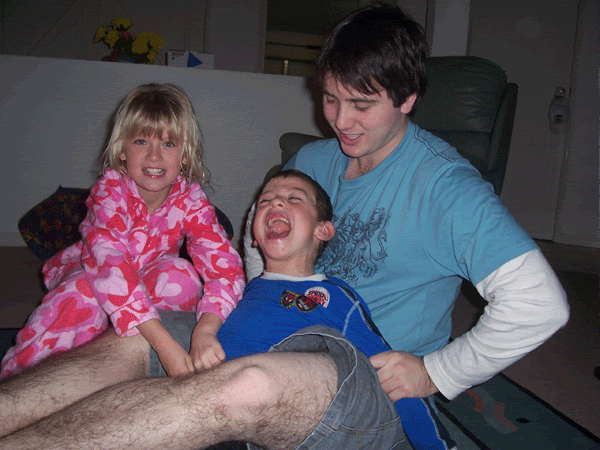 Me and His cousin Jack at Burliegh Heads
Some pics from my 21st party:
Very drunk at the club after the party
Me and the Girls
Hayley, Me, shara and Jen - all matching
Jen and 1 at Ken's 21st party
Leisel and Me at Stewys 21st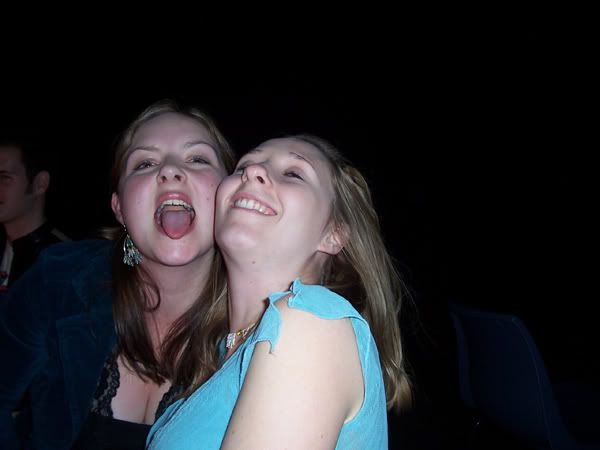 Thats all for now guys,, will post pics from tonight later :)

Mel
xoxo